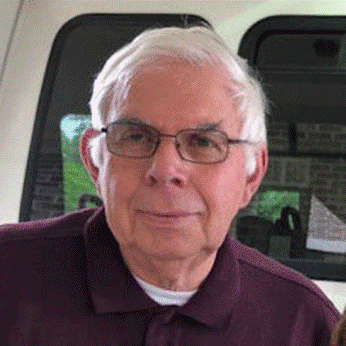 11/11/2020
JONESBORO – Leland Southard had a passion for agricultural economics, and he was more than happy to share his knowledge and experience with others during a career of more than 40 years.
The College of Agriculture alumnus even planned beyond his lifetime, bequeathing a gift to Arkansas State University for the benefit of future students like him.
The gift from Southard, who died in June, is the basis of the Leland Southard Memorial Fund, which will provide educational opportunities for students interested in agricultural economics. Friends and associates have subsequently added numerous memorial gifts to the fund through the Arkansas State University Foundation, Inc.
"The College of Agriculture enjoys many strengths, and one of those is support from our donors, which in turn creates opportunities for students," notes Dr. Mickey Latour, dean. "As the college looks forward over the next decade, we will build upon the investments made by donors like Leland Southard to move the college towards a higher level of distinction."
Southard spent most of his career with the U.S. Department of Agriculture's Economic Research Service (ERS), from which he retired in 2007. After living in Alexandria, Va., for many years, he and his wife Judith moved to San Antonio in 2015.
Those attending one of the A-State College of Agriculture's major outreach events, the annual Agribusiness Conference, enjoyed his presentations in the years he returned to Jonesboro to share the latest industry data with students and producers.
"Mr. Southard's esteemed career in agricultural economics at the highest level of public service to our nation was a point of pride for his alma mater," stated Chancellor Kelly Damphousse. "We gained insight and exposed students to his experience each time he came back to speak at the Agribusiness Conference."
A native of Salem, Southard earned his Bachelor of Science in Agriculture degree in 1963, majoring in agricultural business at what was then Arkansas State College. He went on to Louisiana State University for his Master of Science in Agriculture in agricultural education.
During his career with USDA, Southard served as the leader of the ERS livestock, dairy and poultry market analysis team. His work was exemplary, earning several awards including the Secretary of Agriculture's "Honor Award of Excellence."
His close association with the university was also evidenced by his 1924 Sustaining Life Membership in the A-State Alumni Association.
In addition to his wife, survivors include his daughter and her husband, Katharine and Sam Fraser, and three grandchildren.
Additional memorials be directed to the Leland Southard Memorial Fund in the ASU Foundation, P.O. Box 1990, State University, AR 72467.
# # #