Vice President Mike Pence, one of President Donald Trump's staunchest allies, won't insert himself into the Electoral College certification process beyond what the Constitution calls for him to do despite the president's insistence that he act.
Ahead of the joint session on Wednesday, Pence said the belief that he had the "unilateral power" to accept or reject electoral votes unilaterally was "wrong" after a "careful study of our Constitution." As Pence committed to carrying out his admittedly ceremonial role, Trump was at a rally telling attendees that the vice president had additional power to block Electoral College votes and that it would be "sad" if he failed to do nothing.
"While my role as presiding officer is largely ceremonial, the role of Congress is much different … Given the voting irregularities that took place in our November elections and the disregard of state election statutes by some officials, I welcome the efforts of Senate and House members who have stepped forward to use their authority under the law to raise objections and present evidence," Pence said in a statement.
Pence said he would ensure objectives that meet the necessary sponsorship requirements are given "proper consideration" and that facts supporting the objections are brought before Congress and the American people. Just as he believed it was wrong for him to unilaterally accept and reject votes, he considered it wrong to believe electoral votes should "never be challenged."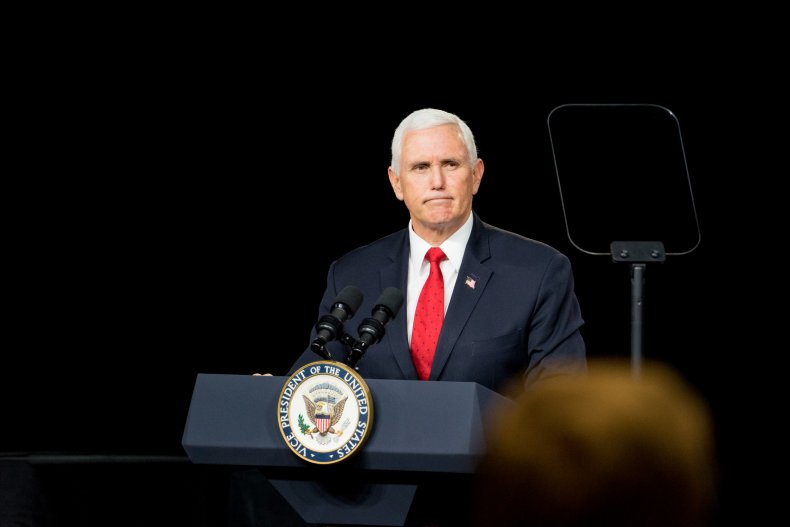 Trump's been pressuring Pence to insert himself in the proceedings and on Wednesday morning, told rally attendees that Pence has to "come through for us" by sending the election "back to the states." He said he told Pence it doesn't "take courage" to object but takes courage to sit back and do nothing.
"States want to correct their votes, which they now know were based on irregularities and fraud, plus corrupt process never received legislative approval. All Mike Pence has to do is send them back to the States, AND WE WIN. Do it Mike, this is a time for extreme courage!" Trump posted on Twitter Wednesday morning.
Trump also rejected a New York Times article saying Pence advised him ahead of the joint session that he didn't have the power to do what the president wanted. He called it "fake news" and said in a statement that both he and the vice president were in "total agreement" that he has the "power to act" and can decertify the "illegal and corrupt results."
If Pence has ambitions for a 2024 presidential run, Timothy Naftali, director of the undergraduate policy program at New York University, told Newsweek he'll have to carry out a balancing act.
"He's going to want it both ways," Naftali said. "He can't divorce himself wholly from constitutional practice but at the same time he's going to want President Trump and his supporters to think he was as loyal as he could be under our constitution."
Pence acknowledged in his statement there were "significant allegations of voting irregularities" and "numerous instances" of violations of state election law, saying he shared "the concerns of millions of Americans" about the integrity of the election. However, he said vesting the vice president with the power to decide presidential contests was "entirely antithetical" to the Founder's design of the country.
His job under the Electoral Count Act is to conduct proceedings in an "orderly manner" even if the county means a defeat of his own party or candidacy.